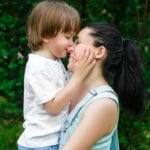 Thank you Radiant Wonder for your love and support. You have really catered to my needs. You may remember that I ordered Stop It Cold, Herbal Antibiotic and Children's Immune Defense for my six year old son. He is currently taking the latter two herbs on a daily basis having overcome a particularly nasty viral infection.
I became run down as I spent many a sleepless night tending to his needs. I knew that my body was heading for a mighty crash and I did not know how I was going to prepare myself for it.
I began to get the symptoms of the the cold: chills in the bone, headaches, aches and pain all over my body. I had no idea what I should do and then I had a light bulb moment! (-: I decided to take Stop It Cold. After a couple of doses I began to feel a lot better so I persevered and after a day and a half (having taken the herbs EXACTLY as directed) I was no longer sick!!! It was nothing short of a miracle and I was astonished by the turn around. My phlegm, which had turned green, was now white, my headaches had almost completely cleared and my aches and pains had disappeared.
I didn't think that something that was prepared with a child in mind would work on me, a grown adult. It just reveals the power of herbs. I have since ordered my own Stop It Cold, Cough & Bronchitis #1 as well as Youthful Lungs.
I am forever grateful to the Radiant Wonder team. Many thanks to their commitment and dedication to helping everyone. It is having such a positive impact on the health of OUR family. And thanks for making these herbs available so easily to the UK.
God bless you all
Emma T.
London, UK