Many people call us for personal one-on-one coaching

Who are they?
* People who want a one-on-one talk before they buy products.
*Existing customers who want customized diet, herbal, and lifestyle advice.  
We are happy to announce we can now offer you the opportunity
to schedule personal coaching sessions with either Amanda or Eileen.
You have a choice of a half hour or a full hour session.
I love The Path membership site which I belong to and like the support it supplies, but I really appreciate that you now allow me to schedule in-depth coaching with Amanda or Eileen.
I am going to end up talking with both of them.  Why not?  They are the best.
The combination of private coaching with the always-available ability to ask questions in The Path is fantastic.
Elizabeth, Surrey, UK
One-on-one with Eileen.
Eileen, your advice completely turned my digestive complaints around in a week!  Your eating advice opened my eyes, and my tummy is saying Thank You.
It was well worth talking with you and I have tools to help.
I know it may slip back and forth as things stabilize but I can not tell you how much I appreciate your help.
Z., New York
Amanda, you really helped me to understand just what I can do right now to focus my move forward.
You are teaching me how to understand certain things about my body that I know are going to help me not just now, but my whole life.  You have a way of pulling things together. And at the same time you showed me I have actually accomplished a lot.  Thanks.

Princess N., Ontario, Canada
Supporting You
 Everyone starts with our products and their downloadable free self-care plan. For some customers that is enough.
+Our Products – supporting your health with formulas personally chosen by Amanda and Russell, not only for their effectiveness but also for their purity and safety.

+ The Plan – a free self-care outline of the system Amanda developed and has coached people with success for over 30 years. You can read and follow it on your own. It is made available to you for free to download with your first purchase.
If you would like more support you now have 3 choices

+The Path – our very successful private online site (15.95 a month/no-contract) where Amanda and Eileen are actively involved in answering questions and doing live Question and Answers. The Path is full of videos and lively interchanges as we answer your questions. Most people have multiple questions coming up as they are progressing. This is everyday support, except on the weekends. The site is open, but we are not 🙂     https://radiantwonder.com/the-path/

+Personal coaching.  You now have the ability to have a check-in with the undivided attention of either Master Herbalist. Amanda and Eileen love this personal contact as much as you do. Here you have her undivided attention and the chance to ask anything. You'll walk away with more understanding of your body, lifestyle tips, food therapy, and new tools to help you move forward with confidence. Bring a notebook, you'll be taking lots of notes!  Perhaps all you want is to take the herbs, use your self-care plan, and get coaching as needed.
+ The Power Pack: The Path with Private Coaching
Here you are getting day-to-day questions answered, and personal attention as needed.
The combination of The Path and Private Coaching brings clarity and focus.
You now understand where you are and what to do next.

You don't have to Coach all the time. 

For example: You have been in The Path getting questions answered, but now it has been a few months and you want to talk with someone in depth about how you are doing. The office team is only best for short questions.  So, you schedule a Private Coaching. With undivided attention, your coach helps you assess and plan ahead.  Then you go back to The Path and continue to share and learn there. Customers are telling us this is their idea of ideal support.
Specialties for Each of Us
Amanda Bolgiano Howell, MAOM, co-founder of Radiant Wonder
Fertility, especially POF, Unexplained Infertility, Lack of Menses, AMH/FSH, Blocked Tubes, Preparation support for IVF, IUI, ICSI. Menopause, Stress and Anxiety, Adrenal Fatigue, Chronic UTIs, Insomnia, Vocal Fatigue, Mental Clarity.
Dr. Eileen Jia, DAOM, 
Food Therapy, Healing Diets, Weight Loss, Fertility, especially PCOS, Lack of Menses, Hormone Balance, Mental Clarity, Stress and Anxiety, Male Fertility.
1/2 Hour Personal Session
Schedule your half-hour personal session now.

We'll send you a questionnaire for you to send back so we can spend the time on your most critical questions,.

Make sure you have something with which to make notes.

Let us know when you schedule whether you have access to either Zoom or Skype.

We love this personal exchange. We are really looking forward to talking with you.
1 Hour Personal Session
Book your personal in-depth session now.

You will be sent a special form for us to review together.

Wait at least one month before the next session.

Share your program and we will help you customize it for your unique situation.

Walk away equipped with healing tools and a new perspective.

Understand what you have accomplished and what is next.

We love the chance to spend a full hour with you and want to make the best use of the time.
Choose your Personal Coaching Session below:
* Please note: Eileen's schedule is very stable. You can immediately schedule your appointment.
Amanda's schedule moves so much that the calendar can't keep up. When you order for Amanda a team member will reach out to you to schedule. So don't worry that the calendar seems to have nothing available. 
Not sure who to choose? Read more about Amanda & Eileen below: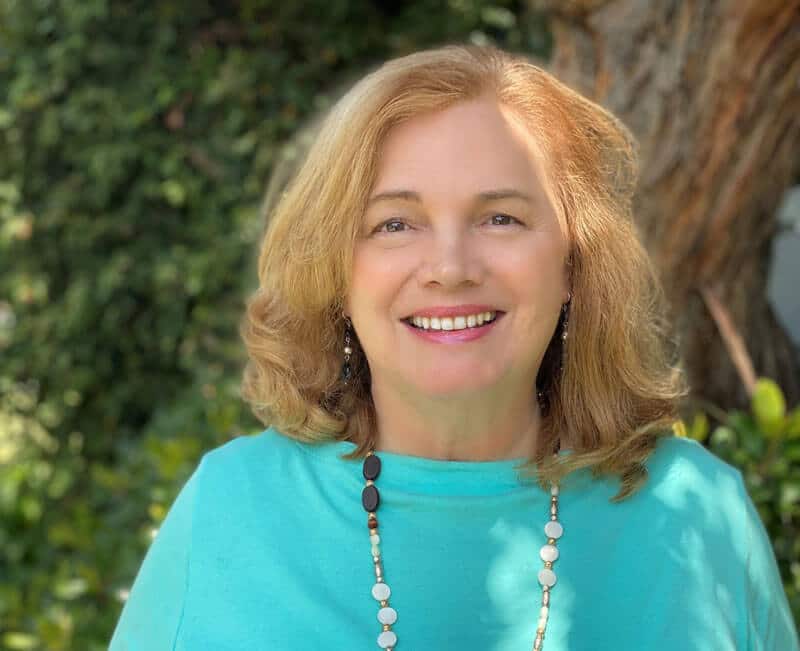 Amanda Bolgiano Howell, MAOM, co-founder of Radiant Wonder
Specialties:
Fertility (especially POF)
Unexplained Infertility
Lack of Menses
AMH/FSH
Blocked Tubes
Preparation support for IVF, IUI, ICSI
Menopause
Stress and Anxiety
Adrenal Fatigue
Chronic UTIs
Insomnia
Vocal Fatigue
Mental Clarity
It was 35 years ago when I first discovered some special herbal formulas were a miracle. I was fascinated that the issue I was trying to resolve was not helped with Western medicine or Western herbs. It was Eastern Medicine and Eastern herbal formulas that brought a resolution.
I stopped getting sick all the time and that strength has stayed with me ever since.
Fascinated, the act of studying Asian herbs became a passionate hobby for me. I used this growing knowledge to resolve a few chronic health complaints: a weakened immune system with a cycle of issues and antibiotics, eczema, dryness, hot flashes, chronic exhaustion, even two bulging lumbar discs.
My most exciting win was the strong renewal of my energy and fertility. I was able, defying all the blood tests and my doctors' depressing prognoses, to conceive naturally, to have an easy pregnancy, an easy delivery, and a perfectly healthy baby at nearly 45 years old.
That experience birthed not only a baby but strong a desire to help other women who might feel as I felt when I was told I would likely never conceive."
You see, there is a user-friendly self-care system embedded in Eastern Medicine. I had stumbled into that and embraced it fully. So, I knew I had something to share with others that could help them start changing their lives for the better.
I wish for everyone the gift I received studying and applying this to my life — radiant health that keeps rebounding at an age I rarely say out loud.
Having multiple ways to support you is the birth of an idea I have had for 10 years.  I am dedicated to making Radiant Wonder a place you can use to start turning things around because it is more than taking the right herbal formulas.
This is not an East vs West site. We have many doctors, acupuncturists, and chiropractors who refer patients to us because they have seen the evidence of the effectiveness of our approach. The results you create make any path you are on work better.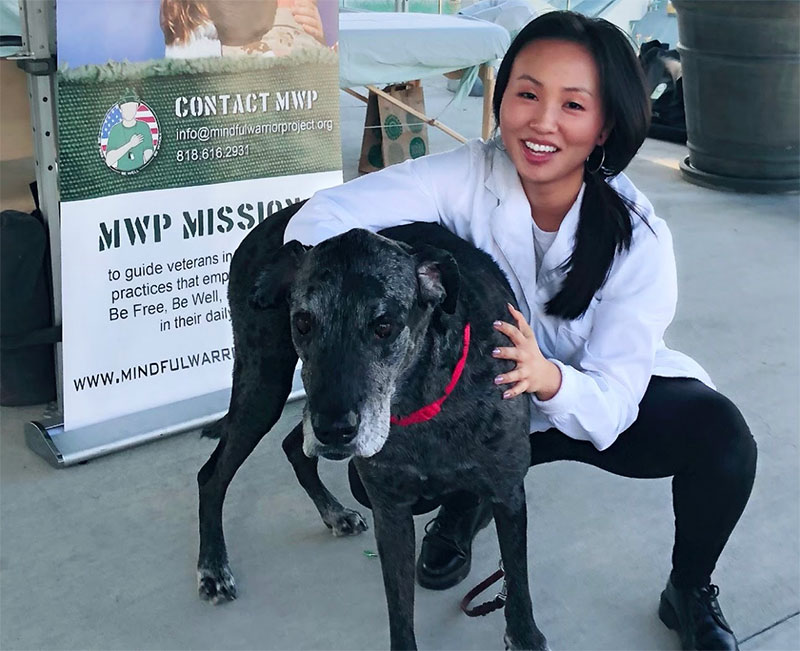 Dr. Eileen Jia, DAOM
Specialties:
Food Therapy
Healing Diets
Weight Loss
Fertility (especially PCOS)
Lack of Menses
Hormone Balance
Mental Clarity
Stress and Anxiety
Male Fertility
Hello, my name is Eileen and I have been on a lifelong quest  searching for answers to better understand my own body. I was raised primarily on Eastern Medicine and herbs as I immigrated into the United States with my parents. We had very little resources in the beginning and could not afford the standard Western healthcare, so avoiding the medical doctors was essential to survive.
As time went on, I noticed that I was significantly less ill than my peers during grade school. I began to connect this to how I was eating and what I was eating. I never was served a Western diet as my parents never provided it for their children.
Gradually, I started respecting the vast significance of what my diet and traditional self-care lifestyle had taught me. I appreciated the gift of having learned how to listen to my body and respond.
Understanding the natural rhythms of my body and how food and herbs work came naturally to me as I had lived it.
After obtaining my Biochemistry degree from UCSB, I was admitted into one of the top schools for advanced degrees in Asian Medicine: Emperor's College in Santa Monica California. I was now able to study Chinese Medicine full time.
I originally had wanted to practice Western Medicine, but I had to stay true to who I really was. I was still taking lots of Western Med courses, which was interesting because I could compare and contrast.
I graduated with a Doctorate in Oriental Medicine and Acupuncture with visions of providing alternative healthcare to the world.
I joined Radiant Wonder because I can see the difference we are making in the lives of others. There is a self empowerment and strong commitment that just easily appears as people's seemingly hopeless situations start turning around.