The Radiant Wonder System

 
Who we are and what we have to offer you
Supporting Your Rejuvenation
 3 Steps to Your Success:

The Products – The Free Self Care Plan – The Path
* Our Products – clean plant-based superfoods to awaken your healthiest you.
* The Free Self-Care Plan – is designed to help the body better absorb the deep nutrition of the herbs to bring you faster and deeper results.
* The Path – our very successful private online membership site which is continually being expanded. It only started in January 2020. It is a place where you can expand your knowledge of this amazing healing process Amanda developed and has been using and expanding for over 20 years. ($15.95 a month)
There are many areas to explore: The Success Path, Program Logic, FAQ, pictures, and descriptions of all the ingredients in our products. There is a social forum, Radiant Friends, where you don't have to use your name. You can remain anonymous. We encourage you to reach out and start helping the newer members as their questions will be the ones you used to ask.
Ask questions there and Amanda will be popping in to answer every few days. She holds a live Q&A every Thursday with lots of archived Q&As in your library. Can't be there? Just enter your question in advance! https://radiantwonder.com/the-path/
3 Ways to Get Support:
* Short questions can be emailed and answered by our team.
* Ask your question at any of the weekly live Q&As (The Path, Instagram).  The schedule and any changes are always in the Tuesday newsletter (sign up!). Q&As are edited and then archived.* Join the Path and ask them there.
* Personal coaching.  You now have the ability to have a check-in with Amanda's undivided attention. She loves this personal contact as much as you do. Here you have her undivided attention and the chance to ask anything.
You'll walk away with more understanding of your body, lifestyle tips, food therapy, and new tools to help you move forward with confidence. Bring a notebook, you'll be taking lots of notes! We recommend the first one is an hour, as there will be so much to cover. After that, we recommend a half hour.  https://radiantwonder.com/coaching/
We suggest that every 3 months you request a self-assessment form to the team to get suggestions for changing formulas. If you email the form to us we can send you back a list of changes or no changes to consider.
Sometimes Amanda may elect to use questions in your form in a live Q&A. If she does she will not use your name but she will let you know when she'll do it. That will give you some in-depth understanding.
 Specialties
Amanda Bolgiano Howell, MTOM, co-founder of Radiant Wonder
Fertility, especially POF, Unexplained Infertility, Lack of Menses, AMH/FSH, Blocked Tubes, Preparation support for IVF, IUI, ICSI. Menopause, Stress and Anxiety, Adrenal Fatigue, Chronic UTIs, Insomnia, Vocal Fatigue, Mental Clarity, Immunity, Healing the Gut.
Conditions we do not work with: We know you will be better served by one-on-one treatments with a qualified acupuncturist who can interface with your doctor: Endometriosis, Genetic abnormalities, multiple fibroids, inflammatory digestive diseases like Chron's, Colitis, Ulcers.
It is important to remember that we are not diagnosing or treating disease. We are totally concentrated on building your healthiest self with programs you are executing for yourself.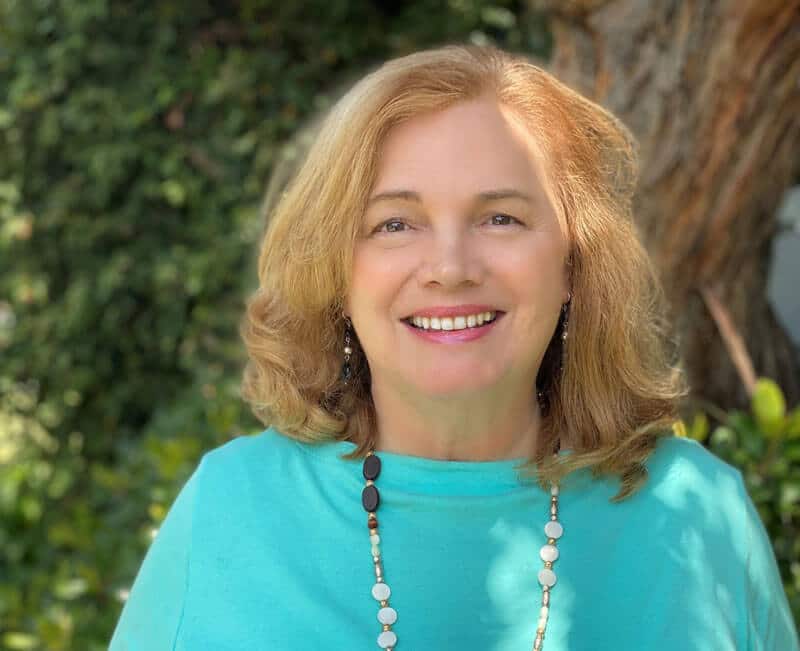 It was 35 years ago when I first discovered some special herbal formulas were a miracle. I was fascinated that the issue I was trying to resolve was not helped with Western medicine or Western herbs. It was Eastern Medicine and Eastern herbal formulas that brought a resolution.
I stopped getting sick all the time and that strength has stayed with me ever since.
Fascinated, the act of studying Asian herbs became a passionate hobby for me. I used this growing knowledge to resolve a few chronic health complaints: a weakened immune system with a cycle of issues and antibiotics, eczema, dryness, hot flashes, chronic exhaustion, even two bulging lumbar discs.
My most exciting win was the strong renewal of my energy and fertility. I was able, defying all the blood tests and my doctors' depressing prognoses, to conceive naturally, to have an easy pregnancy, an easy delivery, and a perfectly healthy baby at nearly 45 years old.
That experience birthed not only a baby but strong a desire to help other women who might feel as I felt when I was told I would likely never conceive."
You see, there is a user-friendly self-care system embedded in Eastern Medicine. I had stumbled into that and embraced it fully. So, I knew I had something to share with others that could help them start changing their lives for the better.
I wish for everyone the gift I received studying and applying this to my life — radiant health that keeps rebounding at an age I rarely say out loud.
Having multiple ways to support you is the birth of an idea I have had for 10 years.  I am dedicated to making Radiant Wonder a place you can use to start turning things around because it is more than taking the right herbal formulas.
This is not an East vs West site. We have many doctors, acupuncturists, and chiropractors who refer patients to us because they have seen the evidence of the effectiveness of our approach. The results you create make any path you are on work better.