Live answers for your questions,
support and guidance
"I love the fact that I can use the Forum with an alias.  I can be myself and no one knows my real name. Fantastic idea.  Proves they are really interested in what we want."
Elena M.
"I have been on this site since it first started (mid-January 2021).  The biggest value to me is that this is a place where I can ask questions and know the answers are real. Amanda and Eileen are trained, health professionals. It is a community so I am getting answers to more than my own questions."
Randi Z.  
"I can't believe how fast this site keeps developing. They have live Q&As to hear from us and within a few days there is a new section and our ideas are being used. This is crazy fun to be part of."
Sonia H.  
If you have a health issue you know is not life threatening, and no one seems to have an answer, you start trying to fix it yourself.
You buy some supplements in the hope they will be the solution.  You give it time. Nothing seems to be changing. 
What is wrong? Is it you? Is it your diet? Is it the supplement? You do research, you Google lots of questions, submit questions on online forums.
You get conflicting answers.  And you wonder, who is actually answering these questions?  Your merry-go-round, becomes a nightmare-go-round.
If you had a new perspective and a place to get responsible, logical answers,  you might easily increase your odds for turning things around and stop going round and round. 
Our experience is, with the right tips and guidance you yourself can often be the solution, or the solution added to other things you are already doing, to turning things around.
Your path to success is not random.
It can be learned.
And, you are not just like everyone else.
This is the value of our membership site.
It is a place to help you evaluate where you are and what to expect next.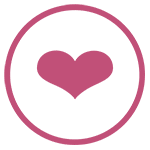 Radiant Friends
Our forum community is unique.  Of course, there is the support of others on their healing journeys. It is also a great place to ask questions and get educated answers. Our two master herbalists are in here often, personally answering your questions. 
Special Feature  – You can use an alias instead of your real name, just click on your avatar and change your name.  Whether you use your own name or not there are no algorithms here.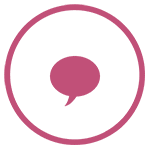 Ask the Herbalist
Amanda & Eileen will answer your questions regularly with live question and answers. Any question posted by Friday at midnight will be included in the next week's Q&A.
We do not use your name, unless you have give permission.
Any spillover will be posted later in the folder Single Question Q&As.  Direct support archived for easy access.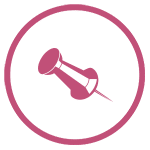 Your Library
All the Plans, the Q&A Library, the Success Stories/Testimonials, access to all the Plans, and more as we continue to expand are stored in Your Library.  As we offer short video courses, anyone you attend will be stored there too.
This was a dream we had before all this technology was born, to have a library where years from now you would still have access to treasured healing tools.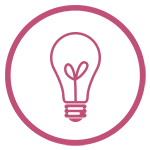 Your Input
When we had the idea for this unique site we wanted it to be a place where there would be an open office hours for you to give us advice. 
This attitude allows members to feel free to tell us what they want to see on the site.
We know the power of what we are sharing.  So we want to do everything we can to listen to your input.
Look for the live Advisors' Meeting. Come and talk, or leave comments under the archived video.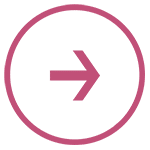 Success Path
A journal and an interactive infographic chart with video.
The Success Path pulls together all the elements of your Plan. How to eat, what to eat and why.  When and how to do the 3 techniques. Important healing tools to own.
Coming next: A system to help you reevaluate your progress, when to add or subtract from your herbal formulas, or change how you are eating. How to modify your program for different seasons.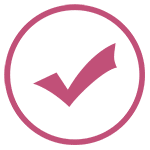 More
As a thank you, members will soon be enjoying our Rewards Program on all herbal formula orders in the Radiant Wonder shop! (for active members)
Affiliate Program with a higher members compensation for all members.
Our Credentials
Both Eileen and I are Master Herbalists with advanced degrees in Eastern Medicine.
We are dedicated to coaching you and helping you understand how to help your body heal more deeply.
We offer you many ways to get your questions answered.*
For ongoing chronic issues like menopause, fertility, emotional imbalance, exhaustion, weakened immune system, or most digestive issues, you will often be surprised to learn that what you think is the root cause is not.
Come and join us! We would love to help you enjoy the health and happiness you deserve.
And we have designed The Path to help us do just that.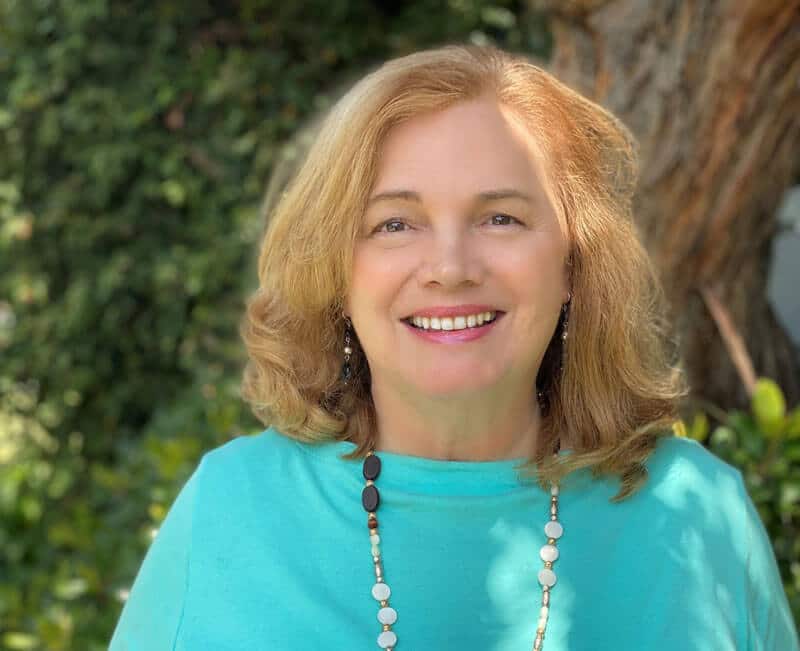 "It was 35 years ago when I first discovered some special herbal formulas were a miracle. I was fascinated that the issue I was trying to resolve was not helped with Western medicine or Western herbs. It was Eastern Medicine and Asian herbal formulas that brought a resolution.
I stopped getting sick all the time and that strength has stayed with me ever since.
Fascinated, the act of studying Asian herbs became a passionate hobby for me. I used this growing knowledge to resolve a few chronic health complaints: a weakened immune system with a cycle of issues and antibiotics, eczema, dryness, hot flashes, chronic exhaustion, even two bulging lumbar discs.
My most exciting win was the strong renewal of my energy and fertility. I was able, defying all the blood tests and my doctors' depressing prognoses, to conceive naturally, to have an easy pregnancy, an easy delivery, and a perfectly healthy baby at nearly 45 years old.
That experience birthed not only a baby but strong a desire to help other women who might feel as I felt when I was told I would likely never conceive."
You see, there is a user-friendly self-care system embedded in Asian Medicine. I had stumbled into that and embraced it fully. So I knew I had something to share with others that could help them start changing their lives for the better.
I wish for everyone the gift I received studying and applying this to my life — a health that keeps rebounding at an age I rarely say out loud.
This membership site is the birth of an idea I have had for 10 years.  I am dedicated to making it a place you can use to start turning things around, because it is more than taking the right herbal formulas.
This is not an East vs West site. We have many doctors, acupuncturists, and chiropractors who refer patients to us because they have seen the evidence of the effectiveness of our approach. The results you create make any path you are on work better.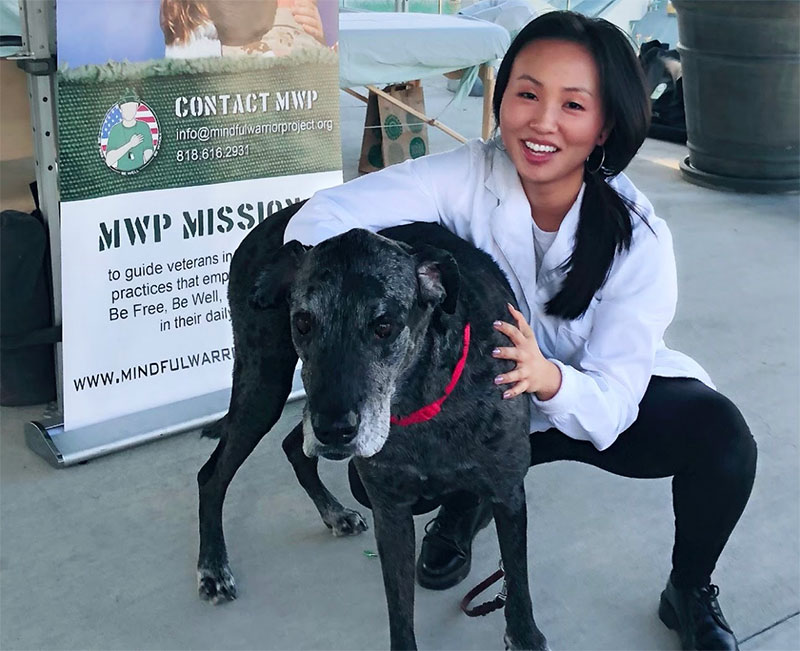 Hello, my name is Eileen and I have been on a lifelong quest  searching for answers to better understand my own body. I was raised primarily on Eastern Medicine and herbs as I immigrated into the United States with my parents. We had very little resources in the beginning and could not afford the standard Western healthcare, so avoiding the medical doctors was essential to survive.
As time went on, I noticed that I was significantly less ill than my peers during grade school. I began to connect this to how I was eating and what I was eating. I never was served a Western diet as my parents never provided it for their children.
Gradually, I started respecting the vast significance of what my diet and traditional self-care lifestyle had taught me. I appreciated the gift of having learned how to listen to my body and respond.
Understanding the natural rhythms of my body and how food and herbs work came naturally to me as I had lived it.
After obtaining my Biochemistry degree from UCSB, I was admitted into one of the top schools for advanced degrees in Asian Medicine: Emperor's College in Santa Monica California. I was now able to study Chinese Medicine full time.
I originally had wanted to practice Western Medicine, but I had to stay true to who I really was. I was still taking lots of Western Med courses, which was interesting because I could compare and contrast.
I graduated with a Doctorate in Oriental Medicine and Acupuncture with visions of providing alternative healthcare to the world.
I joined Radiant Wonder because I can see the difference we are making in the lives of others. There is a self empowerment and strong commitment that just easily appears as people's seemingly hopeless situations start turning around.
Monthly
Personal Library

Fertility Success Path

Ask the Herbalist Q&A's

Community

Mobile App (Coming Soon)

Exclusive Sales & Discounts

Increased Points Rewards Program (Coming Soon)

Affiliate Program Access

$20 Gift Card
Personal Library

Fertility Success Path

Ask the Herbalist Q&A's

Community

Mobile App (Coming Soon)

Exclusive Sales & Discounts

Increased Points Rewards Program (Coming Soon)

Affiliate Program Access

$20 Gift Card
In Our Free 3-Part Video Series
Hear what a current Member has to say:
Review Transcription
I found Radiant Wonder through the Arije's story and a referral from a friend. Immediately, when I saw the site, I got this feeling that this was something that this would work for me. I saw so much information there, explained in detail.
Then I saw the membership website. When I saw that, I knew here was something special, extra attention given to us, the members.  I immediately made myself a member.
Since then, I enter regularly. And I see everything renewing daily. More information is being loaded; more sections are being added. Everything is so well prepared.  You can really find information easily.
At the same time, I love the video file, Questions and Answers, because this is a great way for us to receive personalized answers for all our questions. New live Question and Answers happen every week.  To me, this is amazing with the busy life you guys have, yet how much time you put into all our questions and queries.
Last I feel so comfortable in the forum where you can just post any question or doubt that you have. And not only will you receive the answer from the professional from Radiant Wonder, but also you're going to receive support from the rest of the members, which is really great because we can interchange information. It's so much information, everything is so well prepared. I just love it. Thank you.