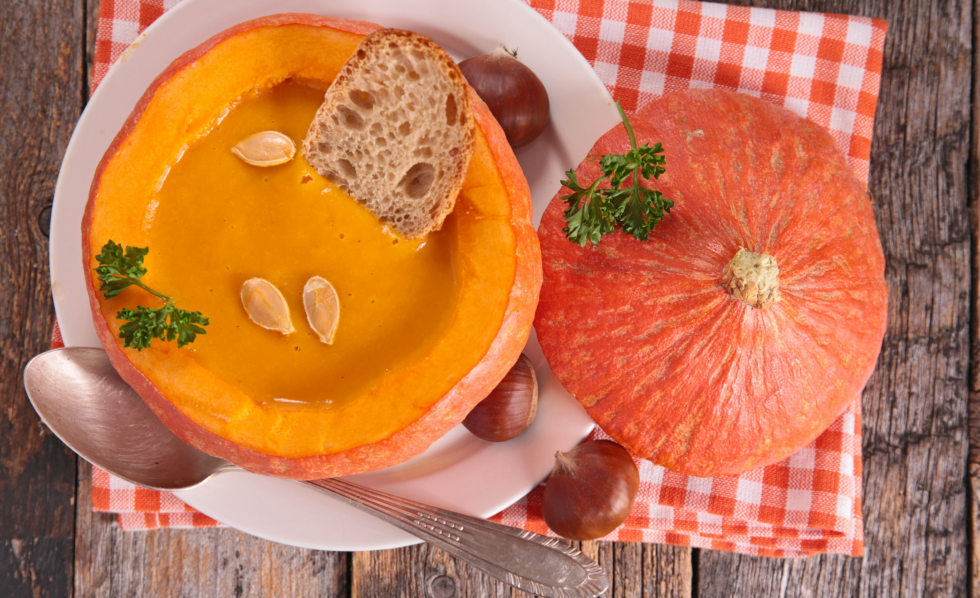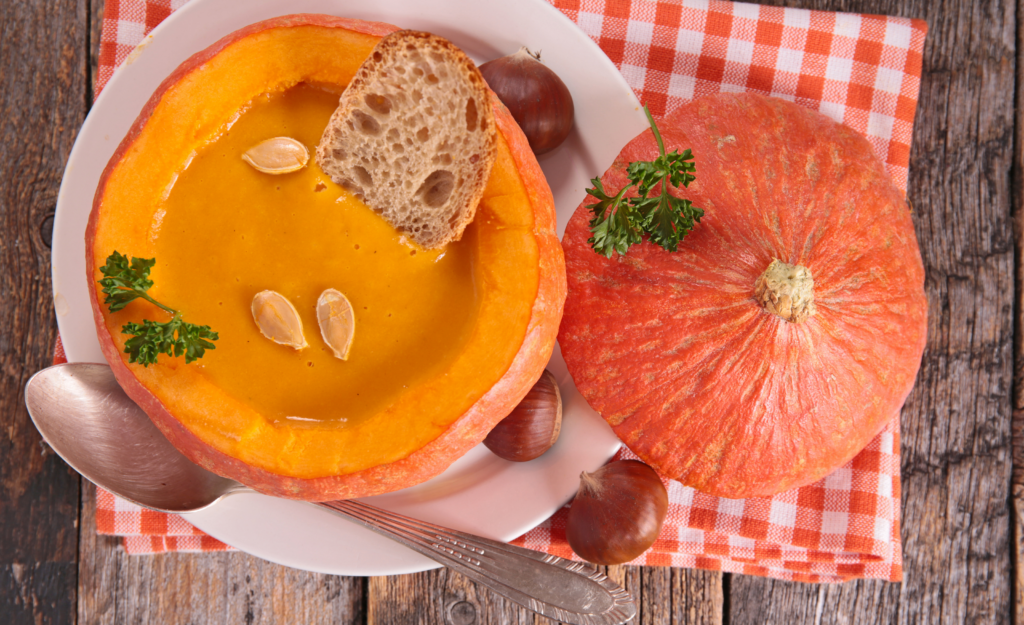 The Secret Treasures in Pumpkin Soup

Pumpkin boosts your metabolism creating a better circulation of blood and energy.

This affects not only your vitality but your mental clarity.

Boosting the metabolism also releases edema, the fluid build-up causing swollen joints, hands, legs, ankles, and feet.

Pumpkin has been used for centuries for bowel issues such as bloating, fullness, or IBS. It can work miracles.


For new mamas, it can be a godsend: increasing lactation and re-balancing the fluids post-partum.


Making a baby: Pumpkin is a superfood to eat during ovulation and implantation.  


A favorite of people who carry a few extra pounds, or for those with PCOS.
It helps the body release "excess damp" which shows up in cysts and fatty tissue.




We do have a favorite Pumpkin soup.  It is so yummy, and surprisingly so good for you.  Enjoy.

Ingredients
2 pounds of pumpkin or a 28 oz can of pumpkin puree
3 cups vegetable or chicken broth
1 large onion, chopped
1 large apple, cored and chopped (green apple gives a little zing)
2 crushed garlic cloves
1 Tablespoon grated ginger
1 bay leaf
1 teaspoon curry powder

Instructions
Carefully cut the pumpkin in half. Remove seeds and cook in the microwave for 20 minutes or in a 400° F oven for 45 minutes or until you can easily scoop out the soft flesh. You also could use a 28 oz can of pumpkin puree instead. In a large saucepan, heat ¼ cup of broth over medium heat, add chopped onion, apple, garlic, and herbs and spices. Cook until onions and apples are soft and then add the remainder of the broth. Add pumpkin to the saucepan. Simmer for 10 minutes. Working in batches, purée the soup in a blender or food processor. Return puree to saucepan, taste, and adjust seasoning according to personal preferences.



*This recipe came from Alissa Fleming's Go Dairy Free, and she recommends adding coconut milk to thin the soup, which I like.  It is not actually her recipe, it was sent to her by her healthcare company, Humana. Something good is worth sharing.