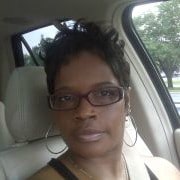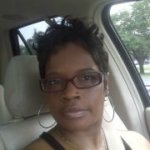 Hi. I have been a customer of Radiant Wonder's since 2005. And I remember when we were first working together I was so excited about the positive changes in my physical and mental health that I started dreaming — dreaming of getting a degree. I didn't know what the degree would be, but i wanted not only to help people, but also be in a position to learn one on one with Amanda while I built my own business. Well, I'm getting pretty close. My certification as a Nutritional Counselor is only about 6 months away.
In the meantime I share Radiant Wonder with family and friends often. I have seen many positive things happen in their lives. The last six months however, blew me away.
First there was my sister, who had been suffering with hot flashes. Once she got on the Super Nourishing it was not long before the hot flashes had completely disappeared, although this summer, with the super hot weather, they did flare up once or twice. She also says that Super Nourishing makes her feel so much better overall. She has more energy and sleeps better at night, and just feels like she is in a better mood.
Then there was my dear friend Nyeem. He is 48. I was so worried about him. He was having such low energy. His appetite was completely gone. He just had no interest in eating at all. The scary thing was he lost 20 pounds in just a couple of months. I encouraged him to go to the doctor , which he did. What they found was confusing. First of all his liver enzymes were off the charts. I think they said 500-600. Way over normal. Yet he didn't seem to have a liver disease. Then they ran every blood test known to man. He was told that his blood was actually extremely healthy. It was just those liver enzymes. They wanted to see him again in about 2 weeks. I went to the Radiant Wonder website and ordered 1 bottle of Liver Detox. He took the normal dose of 2 twice a day for 2 weeks. We went back to the doctor. The enzyme level was within normal range. It was 100. This was indeed a miracle for us. And for the doctor, too.
For me, my formulas have changed over the years as I have changed. Right now I have a challenging job with a lot of responsibility, plus I am going to school. It is a lot to handle, but my energy is good and my mental clarity is the best it has been for years. I am taking Gingko Mind Power, Free Will Formula, Calm Energy and Cordyceps. I am healthy enough now that taking 2 once a day of each is enough for my body. If I am studying more or need more calm I will up the dose of the appropriate formula for a few days. Also I will turn 47 on September 11th. People never believe my age. I hear over and over that I look like I am in my later twenties or early thirties. I have seen such a difference in my skin since I started taking Schizandra (and my sexual fluids). My hair? Well I have started growing it out. I am ready to be natural and 100% myself. It feels so good. And what I have noticed already is that the Beautiful Hair, which I just started taking is helping my hair grow faster than usual. I already have an inch of new growth in just 3 weeks. Thank you Radiant Wonder. I love you guys.
Sharon W.
PA, USA