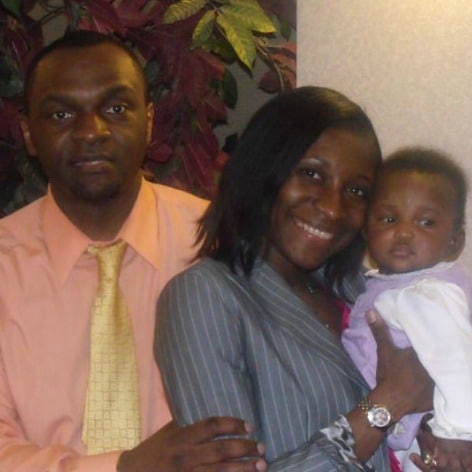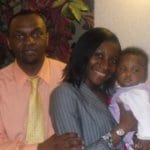 Dear Amanda,
We hope this email finds you well. We are very humbled and grateful to share with you and your readers our journey to parenthood. The road as you may recall seemed never ending for us. Very long and tumultuous at times, but thank God we made it through. Thank you for your phenomenal support, genuine care and help achieving our dream of parenthood.
Our journey with Radiant Wonder begun in 2007, the day my husband Stephane came home one night and said to me: 'honey I was surfing the net today and I found this web site called Radiant Wonder about Chinese Herbs. I think we should call them.' My immediate reaction was 'what on earth did you come up with now? Chinese Herbs? There is no way I am going on with this. No one is going to make me drink some concoctions I can't even smell!' In retrospective, I had a very narrow and uneducated view on what the Chinese philosophy on health was all about.
After numerous exchanges with my spouse, I finally gave in. After five years of marriage we weren't able to conceive. I was 28 and my husband 33 back then. We had always been in good health, enjoyed being active and never imagined that we could be faced with issues of infertility. We had received the news that both my tubes were blocked and were offered surgery or IVF as the only course of treatment left. I was also plagued with severe cramping during my periods, heavy bleeding, night sweat and low energy. We were devastated.
We toned down on physical activity, added more greens in our diet, in addition to taking some herbs for rebuilding our system. I thought: 'that's all? I can so do this! What about the Chinese potions I imagined??' We ordered the herbs and embarked on our 'better you' journey of healing.
However, we did not follow the treatment rigorously and lost touched for a while.
In 2009, we reconnected and decided to commit to the process and made the necessary changes for good. We started seeing noticeable improvements: my energy level increased, I bled less on my periods and my night's sweats lessened. We went back later that year for a screening and the Dr confirmed that both my tubes were cleared! We were ecstatic! I was finally healed! My spouse also got tested out and we were told that his sperm were deformed and so weak that they could not even reach my eggs: our only way out was through IVF. The emotional roller coaster was unbearable for us.
We desperately called Radiant Wonder, not knowing what to do next. We learned that low sperm count can often be reversed because the body creates new sperms given some time and with good treatment, we were hopeful again.
Then early 2010 I started feeling very tired and nauseous. Not wanting to get my hopes up, I did not even want to entertain the idea that I could be pregnant since I had already taken so many pregnancy tests in the past and they all came back negative. But I was so sick that my husband insisted either to take a pregnancy test or make a visit to the doctor. Feb 14th was the day that will change our lives as we know it: the moment we saw two red lines (positive) on the test was one of the happiest day of our lives. We were finally parents after more than nine years waiting! We felt on our knees and cried like babies thanking God for this miracle.
On Oct. 4th 2011 we welcomed our precious daughter: Amaryllis-Victoria into our lives.
Thanks Radiant Wonder and staff for all your support and encouragements. You paved the path for so many of us by believing in us when we didn't believe in ourselves. You did not just carry us when we felt discouraged but you empowered us to take control of our health and change how we treat our bodies. We humbly wish to also encourage the so many couples out there still fighting the fight. Please don't despair! Things can get better. Trust your body and trust God: 'weeping may endure for a night, but joy comes in the morning'.
Maguy and Stephane A.
Toronto, Canada