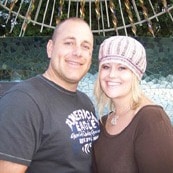 My biggest health complaint was pain and low energy. I would either have no energy and no pain; or I would begin my day with abundant energy and almost immediately begin a migraine or feel nauseous. I could not win and I had to forego every day errands and family activities. I would have one or two migraines every week and on occasion vomiting — The worst curse in the world is when your head is pounding in excruciating pain. I was so miserable. I was also bloated after every meal and had chronic constipation since I was a child. Not fun! My doctors had no relief for me. I found Radiant Wonder online. I decided to do something. I started a simple Herbal StartUp Program of 2 bottles of Headache Relief.. And I began the Steps to Success.
First step was the Hot Water Detox once a week. I felt hydrated for the first time and the water retention was leaving — no more swollen fingers and toes. The food I was eating felt like it was being readily absorbed instead of stuck in my belly; I could actually feel the hot water opening up my intestines and actually breaking down and moving the food.
The Headache Relief herbs were beginning to take effect by week 3. I noticed a tremendous change in the way I felt. No more debilitating migraines. I was pain free and began having gentle energy flowing through my body. For the first time in years, I can get up and get through my day without ending up in agonizing pain and misery. Radiant Wonder has changed my life and I am so excited to get to the next step in my renewed life.
I am so thankful to all the caring words and support. Radiant Wonder–you are AWESOME
Treena T.
Rancho Cordova, CA