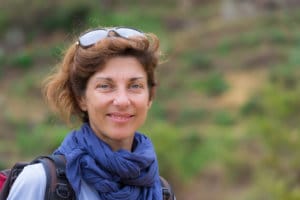 I experienced the power of Fight the Flu. I'll never be without it in the future. It will sit in my cupboard, just in case.  First, I had the flu shot in the fall but then in late February, I got the flu. It was disastrous. I literally wondered if I would ever get better.
When I first started feeling sick I started taking Stop It Cold,my go-to, whenever I get sick (I love that formula), but then within 2 days instead of getting better like it usually does, it got worse!! Way worse. I had a cough that would not stop, but nothing would come up. I started coughing all night, and then I realized I was feeling kind of warm.
I remembered I had bought the flu formulas from you in September, "just in case" I ever actually got the flu. I found them and switched up my formulas  I stopped taking Stop It Cold, and started Fight the Flu and Fever Buster.
Within 2 days of taking the Fight formula my cough was so so much better. The heat went away by the end of the first day I took the Fever Buster. To be safe I took it one more day. I loved Fight the Flu. It kept healing my cough and giving me back my energy. With a total of 4 days I felt I was out of the woods. I kept taking Fight the Flu for the next 4 days. Then I went back to my Radiant Immune Defense.
All I can say it is one thing to read what you tell us, and a completely amazing thing when it happens to you, and what you said works! You were exactly right!
I'm still a Stop It Cold girl, but I will keep these 2 around in case this happens to me next year. I had seen the doctor, all he could do was confirm I had the flu and send me home to drink Chicken Soup (which I did!). It was great to have something to help me at home waiting. He couldn't believe I recovered so fast.