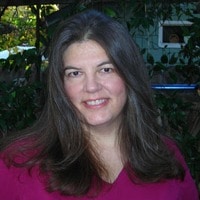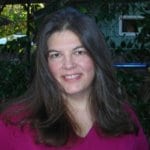 Hello Everyone,
For those of you I haven't yet had the pleasure of speaking with, I'm Julie, an herbalist here at Radiant Wonder. Working here over the last 3 years and its such a pleasure to work with you. On a daily basis, I experience the joys of healthy changes taking place in your lives. It has been a blessing to witness the new directions you are creating for yourselves as you employ healthy habits. Due to your ongoing quest for new information, I wanted to share some tidbits about a few of the formulas I've used with much success. These are my own personal testimonials and are offered here from my heart to you.
Early this year I had lightning speed results with an herbal formula, it was the Herbal Antibiotic. While I am not excited to share that I had an ear infection, I had somehow contracted one in the beginning of the year. Yes, I tell myself, herbalists are human. Anyway, Herbal Antibiotic zapped the infection in 2 days! I took 3 capsules, 3 times a day and then abracadabra, the ear infection was gone. I remember sharing that not so fun time with a few of you while trying to spare you the details.
Currently, I use Herbal Antibiotic as a crutch. When I feel like my immune system may have been compromised, I take a dose. Depending on what your constitution is, there is an immune system formula for everyone. I have worked with my share of women who had weakened immune systems while trying to conceive. Some of them only needed to strengthen their body's immune system so they could become pregnant. There could be someone reading this right now saying to herself, Hey, that is me she is talking about!
The most important formula to have in your cupboard right now is Stop It Cold.
The Stop It Cold formula should be in every household, it is THE formula to take at first sign of a cold.
Keep yourself feeling good, your time is precious and you are much better off taking time off for yourself because you want it rather than having to take time off because you are sick and need it. A while ago, I had signed up for continuing education classes, as well as, extra certification courses to feed my passion of Chinese Medicine. So, I thought it would be a good time to try out the Radiant Wonder Brain Tonic formula to support me while I was studying. My thought behind using that formula was that each of us, during any activity of our lives, will tap into that Chinese philosophical Kidney energy (also called Jing).
Well, I thought, I would like to nourish that energy. The Kidney energy is what we draw from at our core. It houses our will power and our essence. Our brains are well connected to that core energy as well as our hormones. I was ready to enhance that vitality within on a deeper level. After taking Brain Tonic for a few days, imagine my surprise when my libido became enhanced! I didn't have much to complain about before, but now, hey, wow! Complete confirmation that it was working. And yes, it helped me with my studies too. This formula (Brain Tonic) contains those longevity herbs, another winner in my book. Keep in mind; if you specifically want to enhance your libido, there are a number of herbs in a variety of formulas, including the fertility formulas which will help too. Just ask one of us here.
I have more experiences behind the following list of my favorite formulas, but I will save that for another letter. In the meantime, here is the list. Take a look. If you have any questions, let me know. All of these should be in our cupboards as they can come in handy (for men and women) when you need them:
A Woman's Vitality
Balance
Brain Tonic
Calm Digestion
Classic Cleansing
Clear Heat
Free Will Formula
Healers Formula
Herbal Antibiotic
Corydalis Pain Relief
Peony & Licorice
Reishi Mushroom
Stop It Cold
The Great Protector
Triphala Plus
Ultra Nourishing
Replenishing Essence
The idea here is to keep your body in balance as best as you can. If you already know what to do, use that information for your success! I wish you the healthiest lives you can live. If we haven't talked in a while (and you know who you are) send me an email and let me know what you've been doing. I am feeling a greater shift this year, and people are really making health a priority. When we feel good, the rest of our life is easier too. I want that for you! Yes, I have been busy. In other words, this is my way of saying you know how happy I am to hear from you.
Love, Julie
Julie H.
Tarzana, CA