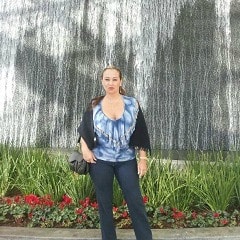 For a couple of cycles I was taking Femara and I was not reacting to it. I took 10 pills every day for 5 days. I was not responding well, when in the past I had been just fine. Then the doctor took my FSH and it was 35. My OBGYN was not negative to me because we have been working together for a while. She just told me we would check the next cycle. If it would come back less than 15 she would be able to use stimulation for another cycle.
What was I going to do? It was Labor day weekend and I couldn't stop thinking about it. There must be a way to lower my FSH. I started praying. Then Labor Day night I found your site, spent a long time reading and rereading the information. I felt strongly that I should call your number, so I did just that, never expecting anyone to answer. It was the day that God put you in my path.
So what has happened? In less than 3 months my FSH has dropped from 35 to 14.7 to 11.5! I am so excited and my heart is so full I can't stop telling my friends about Radiant Wonder. Kudos to everyone at Radiant Wonder.
I am also seeing the beginning of the signs that would indicate my FSH was coming down: more sexual fluids, more energy, and feeling better. I am definitely feeling a shift. I appreciate that you guys answer my questions. My husband and I are so happy together and we are really looking forward to having our baby. And now we have a super team to help us get there: a great doctor whom we love and Radiant Wonder. Next Friday we do another IUI. Keep your fingers crossed!
Marilyn T.
Waipio, Hawaii