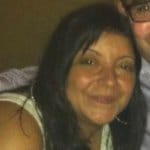 After conclusive test results my gyno put me on Hormone Replacement (estrogen patch and 10 progesterone pills per month).
After 6 months of taking them i did feel less foggy and got my period back however after the 8 month mark I felt worse then I did before i started taking hormone replacement. I knew this couldn't be my only option; That is when i stumbled upon the Radiant Wonder website. I was scared to start taking the Radiant Wonder and get off the HR completely so i gradually reduced my HR prescription and increased the Super Fertility #2, and Calm Energy doses.
Since mid December i completely stopped taking the HR and It's now mid February and I feel GREAT! I see and feel real signs that give me a lot of hope. Cervical mucus is coming naturally again. And like it was when I was younger! I am more balanced and i don't feel depressed anymore.
Shannon R.
Miami, FL