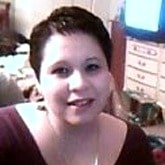 Hello, my name is Mari Belle and I wanted to tell you how much I love the Cinnamon & Poria supplements that I have been using. I originally ordered them after I had read that these supplements have been known to help women who are trying to conceive. I had been trying to conceive for over a year when I went to my Dr. and requested we had an HSG (hystosalpingogram) preformed to find out if blockage was the reason I had not conceived.
The HSG results concluded that my tubes were 100% blocked and my Dr explained to me that 'You will not be able to conceive with out IVF or reconstructive surgery!' I was heartbroken but decided, Ok, I will just stop trying and not worry over it.
A couple of days later the supplements I had ordered arrived and I decided that if nothing else I would take the supplements to support my over all well being and had some hopes that it would help with my blockage but I wouldn't get my hope up.
Well, after only 3 months on the Cinnamon & Poria I found out I was pregnant. At first I didn't believe it, so I took 3 tests! But it was true. I was pregnant with a beautiful little boy. My husband and I could not have been more ecstatic or grateful that I had decided to take those supplements anyway!
Thank you so much Radiant Wonder for all that you put into your products to make dreams come true!
Mari Belle
Norman, OK