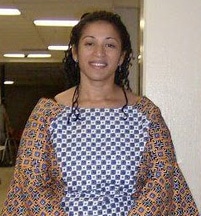 Greetings,
I sincerely wanted to say thank you to Radiant Wonder for spending the time and care in helping me take the right steps towards healing.
I wish I would have known about Radiant Wonder before my laparoscopy. I had been suffering from pelvic pain, irregular periods, and was found to have pelvic adhesions. As a result I had laparoscopic surgery. For a year I was feeling better, however, the symptoms began to return. Through much prayer and google search I found out about Radiant wonder.
I started doing a Hot Water Detox, heat therapy on my belly, tubal massage, Radiant Eight Energy Exercises, Radiant wonder herbs like Cinnamon & Poria, Free Flow, and Stress Relief. In addition, I changed my diet to incorporate more warm foods and a bowl of veggies every day.
I immediately began seeing, and feeling, the results. I was able to not only sleep better, but all the pelvic pain was gone! So I am very grateful and I am recommending Radiant Wonder to anyone I know who is struggling with health issues. Thanks again and I pray that you continue to bless others.
Alcira O.
Georgia