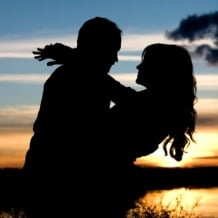 I am 52 years old and for the last 5 years I have had a difficult time with my sex life. Out of the blue I stopped having orgasms, and we would try for hours. We love each other and we love having sex, but this was becoming a never ending nightmare.
So I went to the doctor and he gave me Viagra. That worked for a month. I was having orgasms again. Then it just stopped working. I would still get an erection from hell, but no orgasm. The concept of a marathon sex event could be off and on, no kidding, once for 2 days. Maybe in your twenties that sounds good but when you are 50 and your wife is in her 40s it is not a good picture.
The doctor had nothing else to offer. Then a few months ago my wife gave me some Prostate Pro 3000 from Radiant Wonder. I took 3 twice a day for the first week to get it in my system. My wife was unavailable that week, so we didn't try for a week. It was amazing. We started making love and about a half hour later I had a normal orgasm. Can you imagine how we both felt!
It has now been 2 months and everything is still working normally. In fact I am actually able to have an orgasm, have a second one and another orgasm.
A couple of other definite side benefits: I definitely feel better in other ways. I have more energy. And some of the brain fog is lifting.
Tom W.
Columbus, OH