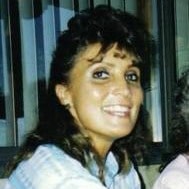 My concerns:
Body Temperature: My body temperature was always low. I was cold all the time! I am warmer now even though I often feel cold and the place where I work is cold. It is not all the time, but already my colleagues have noticed that my hands are warmer. It is impossible to not get cold because the AC is blowing cold air. However there have been times when I take my sweater off at work, which has never happened, and it has only been 3 weeks.
Stomach: No more bloating after eating. No more stomach pain. I used to take my father's Priolsec, you know the prescription, after eating. My stomach hurt so much. This has been going on for years! Now I haven't asked him for one single pill since I changed everything.
Sleeping: I sleep better. I don't wake up that often, but it still takes me a while to fall asleep, but I am able to sleep once I get to sleep. I used to be up all night.
Energy: My energy is better. It is not 100 percent, but I am not dragging.
I also had a completely different feeling with my period (which just came). I always have horrible cramping a week before my period. And I didn't have cramping at all. I always finish a bottle of Advil every month. Around my period I would have to take 3 capsules every 6 hours to get through. I did not need even one Advil. To be honest, it was on the calendar so I expected cramping. I usually do get a really bad headache before my cycle. That is the only thing I still got this cycle. To tell you the truth I was even thinking maybe I was pregnant. Usually my breasts got really sore and my cramps are really horrible. And usually the first day I don't even want to get out of bed. This month my breasts were not sore. I had only slight cramping the first day. Before I saw the bleeding I honestly thought maybe I was pregnant it was so different. The clots are less and the flow is not so heavy. It seems crazy after only 3 weeks. I usually don't want to move, when I would get off from work I want to stay still. Also, I am not tired at all. Usually on my cycle I am exhausted. This is good for me. I didn't get really emotional either, usually I just want to cry all the time, but this time I was just really happy the whole week before.
I'm going to continue using Radiant Wonder :). I love it! Thanks Amanda!
Claudia A.
Syracuse, NY